The premiere of the "Turning 18" theatre play and the "Deeds Matter" photo exhibition in the City Hall of Belgrade ceremonially marked 18 years of German-Serbian development cooperation, during which the Federal Republic of Germany has supported Serbia with more than 1.8 billion euros. Since 2000, reforms that focused on sustainable economic development and employment, public administration and civil society as well as environment have been supported via various programs in cooperation with the Serbian Government and local institutions. The support was implemented by Deutsche Gesellschaft für Internationale Zusammenarbeit (GIZ) GmbH, German Development Bank KfW and numerous partners.
"Germany and Serbia have been working together for 18 years on improving the living conditions of people in Serbia. Everyone who lives in Serbia has benefited from that cooperation – directly or indirectly: for instance, in power supply, in the form of better education or higher efficiency of the public administration. We would particularly like to facilitate sustainable growth and employment. The German Federal Government has allocated nearly 30 million euros to Serbia for this year, mainly for projects of rural area development and marginalised social groups, particularly the Roma population," said the Ambassador of Germany to Serbia H.E. Thomas Schieb.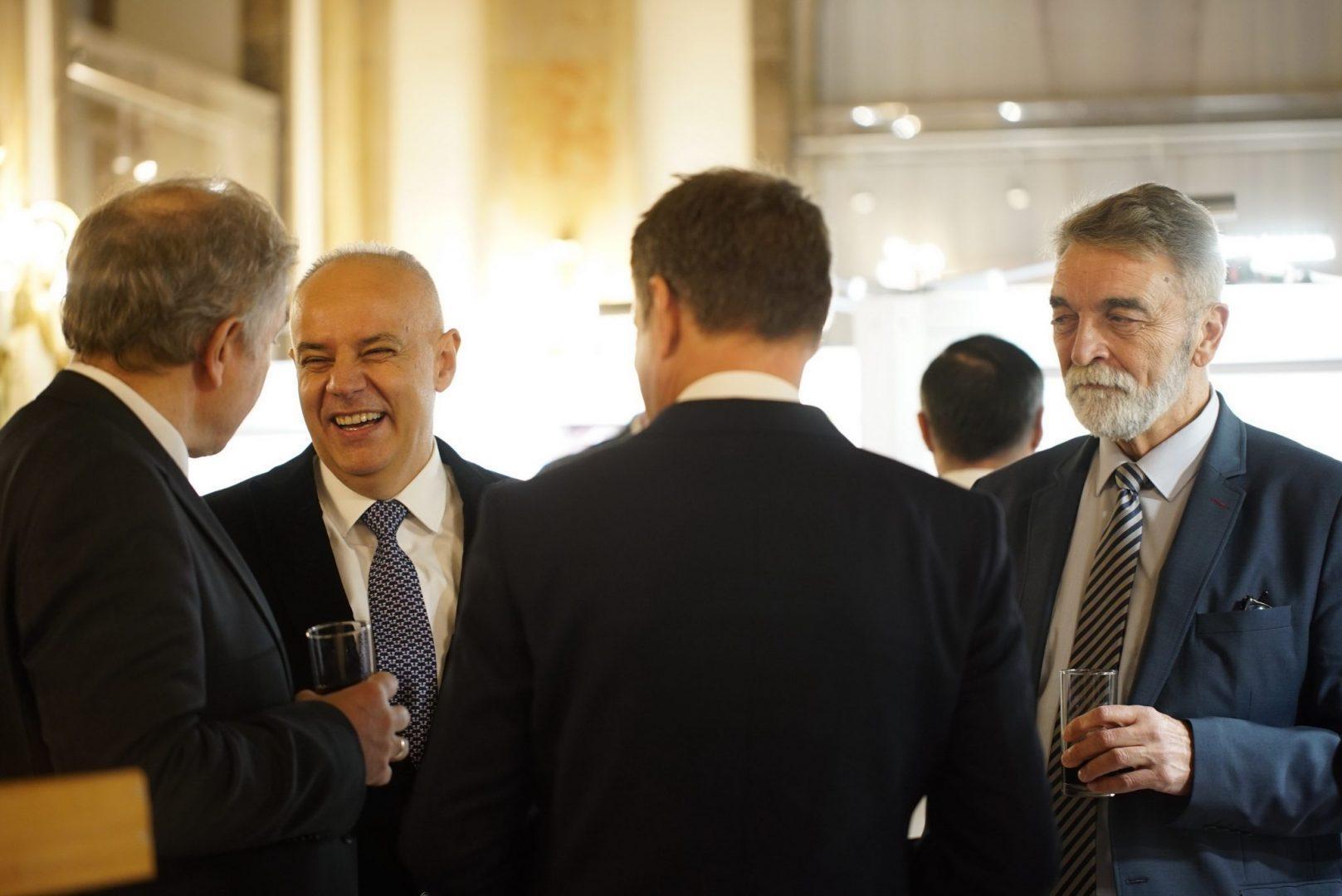 Belgrade's Mayor Prof. Dr Zoran Radojičić stated that the cooperation between Serbia and Germany has lasted much longer, but that during the past 18 years it has become specific and clear, owing to numerous projects. Radojičić emphasized that, at the present moment, four hundred companies from Germany operate in Serbia, out of which some fifty are in Belgrade.
Some of the currently most important projects, in the opinion of Serbia's Minister of European Integrations Jadranka Joksimović, are the rehabilitation and capacity expansion of the "Bajina Bašta" hydropower plant and the hydropower plant in Mali Zvornik, but also the introduction of remote heating systems in 21 municipalities in Serbia as well as the introduction of wastewater treatment facilities in 24 more municipalities.
Numerous guests at the celebration, organised in partnership with the City Assembly of Belgrade, enjoyed the Reflektor Theatre's play, produced by playwright Milena Minja Bogavac, which presented key areas in the development cooperation of Germany in Serbia with a creative approach.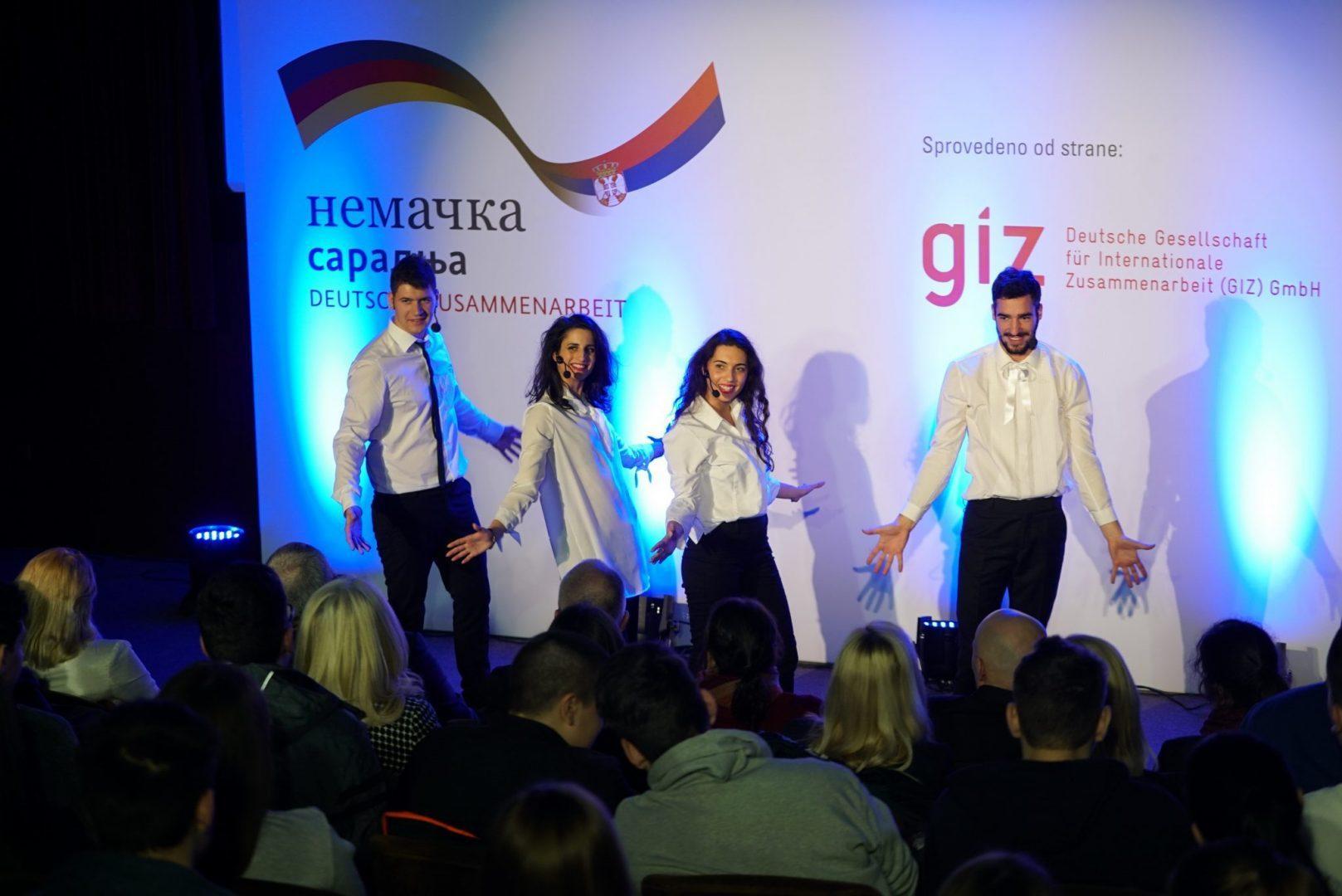 The "Deeds Matter" photo exhibition illustrates the ongoing projects implemented in Serbia in various areas: support to the public administration and finance reform, education and inclusion of minority groups, employment and informing returning migrants, professional and secondary education reform, facilitation of entrepreneurs and SME development in rural areas, energy efficiency and alternative energy sources such as biomass, care for hydropower plants, biodiversity protection, preservation of water resources and living environment from thermal power plant emissions, waste management and establishment of better regional cooperation.
The celebration of 18 years of German-Serbian development cooperation will also be organised in Subotica, Vranje, Trstenik and Zaječar.