German development cooperation in cooperation with NALED provided masks, gloves, visors and disinfectants for employees in social protection in 15 cities and municipalities, in order to more effectively protect them, but also to protect users of these institutions during Covid-19 pandemic.
The donation is handed over within German-Serbian development cooperation project "Social services for vulnerable groups" to the following cities and municipalities: Plandište, Arilje, Kosjerić, Sremska Mitrovica, Ruma, Pećinci, Šid, Priboj, Prijepolje, Sjenica, Užice, Mionica, Lajkovac, Loznica and Krupanj.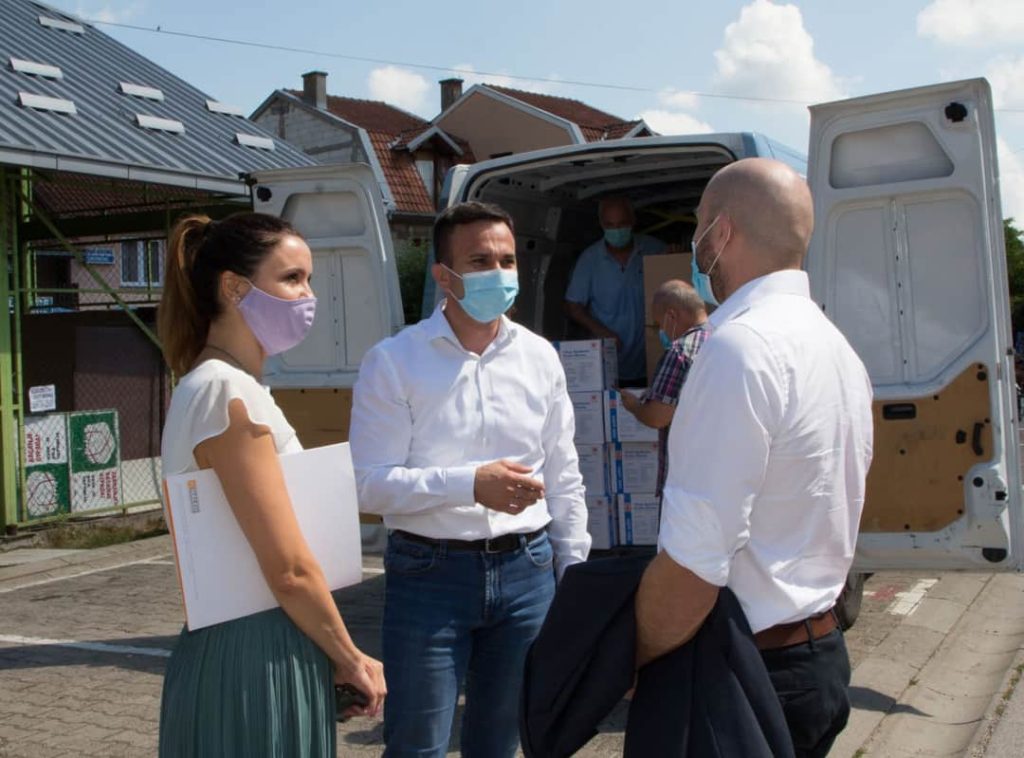 GIZ provides support for the improvement of social protection services, so that they better respond to the needs of vulnerable groups. In the context of health risks posed by the epidemic, it is important to maintain the continuity of service provision and we believe that support in the form of protective equipment will contribute to that end – said Iva Vučićević from GIZ.
In early April, NALED launched an online donation platform to connect and unite its members and partners in the fight against Covid-19, primarily local governments in need, with companies and international organizations that can provide assistance.
During the state of emergency, when the needs of citizens and health institutions seemed to be the greatest, through NALED's donation platform we managed to provide food, medical, protective and IT equipment for 41 municipalities in the amount of more than 250,000 euros. Now that the epidemiological situation is deteriorating again, we are glad to be able to hand over almost 95,000 pairs of gloves and as many masks with partners from the German Development Cooperation, as well as about 4,000 visors and more than 4,000 liters of disinfectants to social workers who are exposed to risk of infection – says the executive director of NALED Violeta Jovanović.
According to the needs expressed on the NALED platform, 34% of local governments in Serbia point out that donations in medical and protective equipment would be very important in combating the pandemic and protecting the population.