As a form of support from German Development Cooperation in the fight against the COVID 19 pandemic, packages of protective equipment and disinfectants were distributed to selected local authorities and municipal administrations. On behalf of the Government of the Federal Republic of Germany, GIZ distributed packages containing alcohol, masks, gloves, protective suits and visors under the Open Regional Fund for the Modernisation of Local Services. The total value of the support is 50,000 euros. In the first round of package distribution, the cities of Kragujevac, Kladovo, Loznica, Zaječar, Soko Banja, Donji Milanovac, Ada, Topola, Nova Varoš and Crna Trava were included.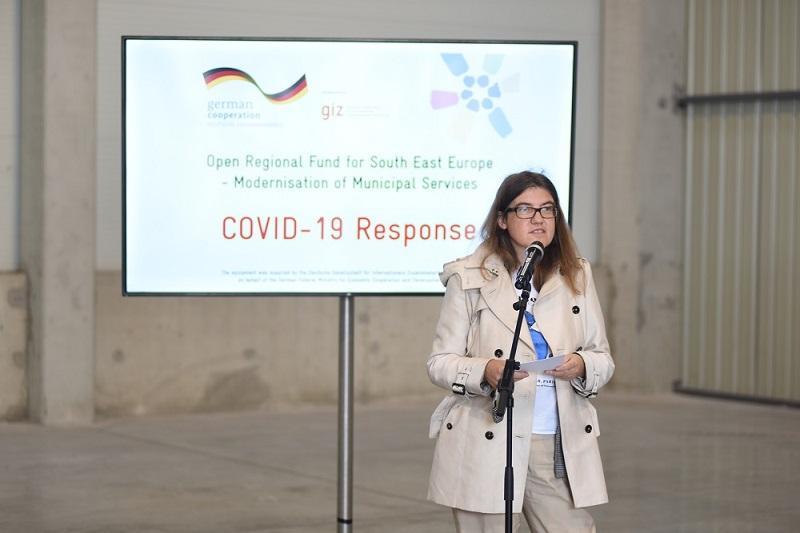 In an event attended by representatives of municipal enterprises, Dorotea Giselman, Deputy Head of Mission of the Federal Republic of Germany, said that the corona virus was putting more pressure than ever on municipalities and cities and public utility companies to provide adequate services while maintaining high hygiene standards. "This is why German Development Cooperation has developed measures to strengthen the capacities of services of general interest to overcome the challenges. I am very pleased with the support and solidarity that Germany and the European Union have shown to Serbia."
Predrag Bogdanović, the President of the Association for Water Technology and Sanitary Engineering, underlined that in a situation such as the Corona virus pandemic, the safety of drinking water, hygiene, sanitation and the provision of public utility services are essential for the functioning of towns, villages and entire regions. "In cooperation with GIZ, we carried out an analysis of the water supply systems of the Republic of Serbia after the state of emergency and we are pleased to conclude that the safety of the water has been preserved. Bogdanović emphasised that during the state of emergency, water supply companies had had to produce more disinfectants, which they distributed, and entire streets, facilities and residential buildings had been disinfected, so much money was spent during this period. On the other hand, some public utility companies had achieved less collection efficiency. "I therefore believe that this aid has arrived in time and is in the right hands. " concluded Mr Bogdanović.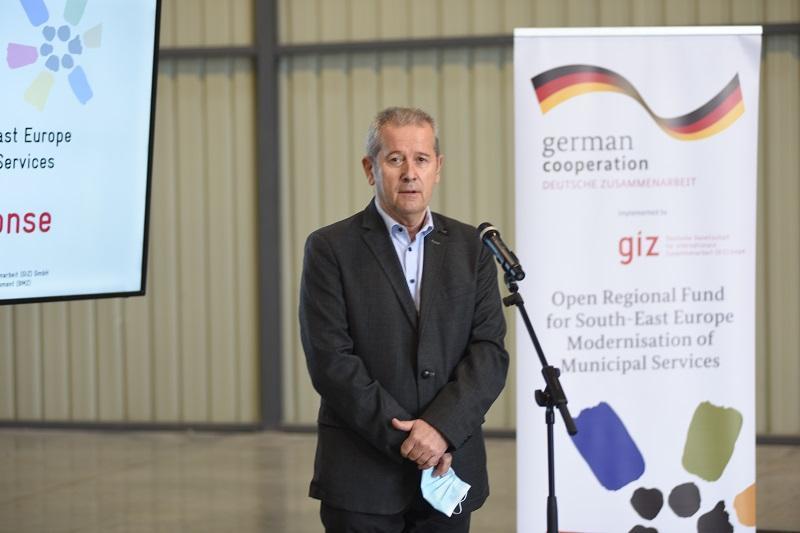 Darko Drndić, the Civil Protection Coordinator at the Standing Conference of Towns and Cities mentioned that the most important aspect of this support was that its positive effects would be reflected directly on citizens of Serbia, as the quality of municipal services has a direct impact on the quality of life of citizens.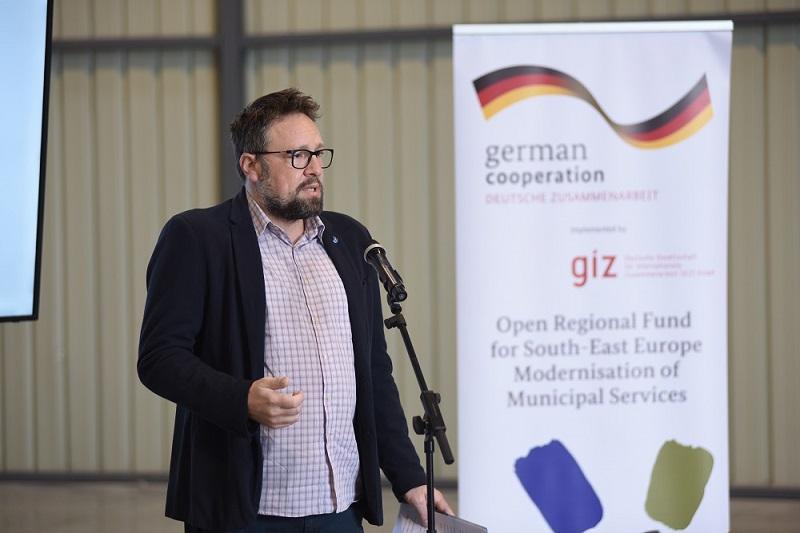 German Development Cooperation will also provide this type of support to other countries in the Western Balkans region. The total value of this type of support is 400,000 euros for 2020 and includes not only equipment but also capacity building for responses in states of emergency through the preparation of planning documents, online training and support in the transition to online business.