Belgrade, 23 November 2020 – The German Development Cooperation (GIZ) has delivered safety masks, gloves, face shields, disinfectants, and contactless thermometers to local self-government units and social care facilities in 18 towns and municipalities. The personal protective equipment against Covid-19 comes at a time when infections are on the rise again, as a form of support for social care workers.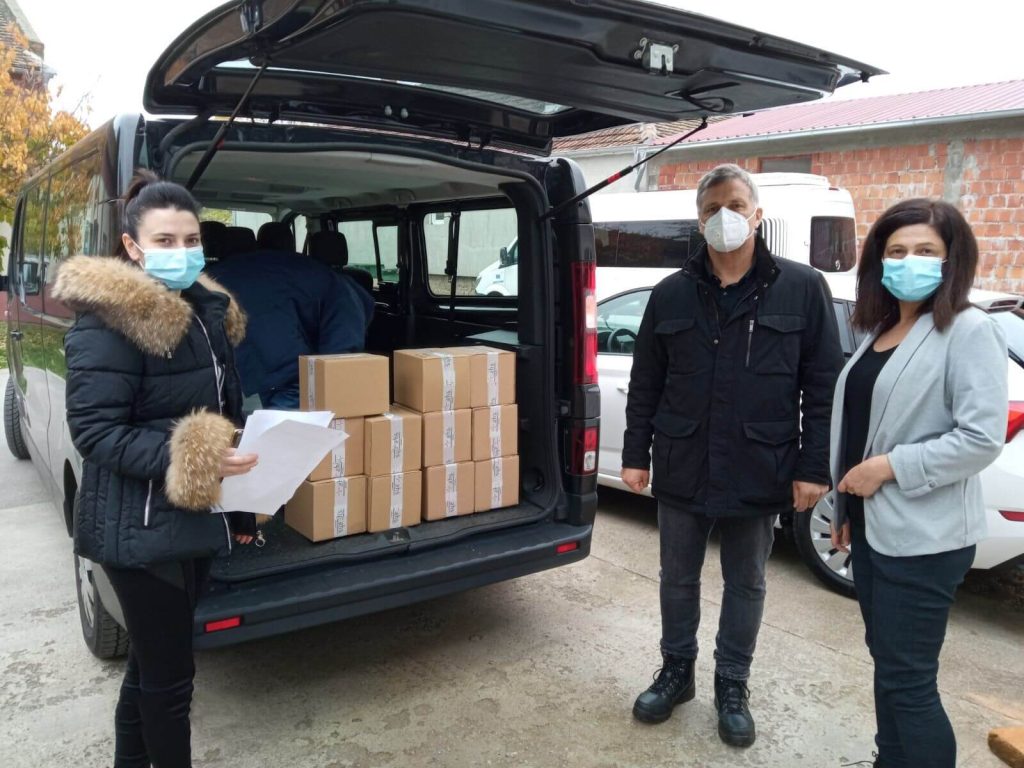 This donation was awarded under the Social Services for Vulnerable Groups German-Serbian Development Cooperation Project and consists of 50,000 safety masks, 50,000 pairs of gloves, 1,900 face shields, 1,800 litres of disinfectants and 230 contactless thermometers. "It is extremely important for employees in social protection and in local self-governments to have adequate personal protective equipment to be able to support vulnerable social groups. Considering that vulnerable social groups are at a higher risk of exposure to Covid-19, our project will continue to cooperate with towns and municipalities, and our support in the form of personal protective equipment is an example of that", stated Markus Maier, project leader.
In the period from 16 to 20 November, the equipment was delivered to Plandište, Sremska Mitrovica, Ruma, Šid, Pećinci, Vršac, Šabac, Valjevo, Lajkovac, Mionica, Loznica, Krupanj, Užice, Arilje, Kosjerić, Sjenica, Prijepolje, and Priboj.
"Thanks to this donation, our Social Welfare Centres will be able to provide support to families and individuals at highest risk of contracting the Covid-19 virus", stated Boban Janković, President of the Mionica Municipality. According to the Mayor of Šabac, Dr. Aleksandar Pajić, the personal protective equipment donation is a sign of friendship between the City of Šabac and Germany. The equipment was delivered to the Šabac residential care home for the elderly, which has 214 residents, the Šabac Social Welfare Centre, which provides 10 social care services and administers the Šabac Children and Youth Home with 41 children placed in residential care.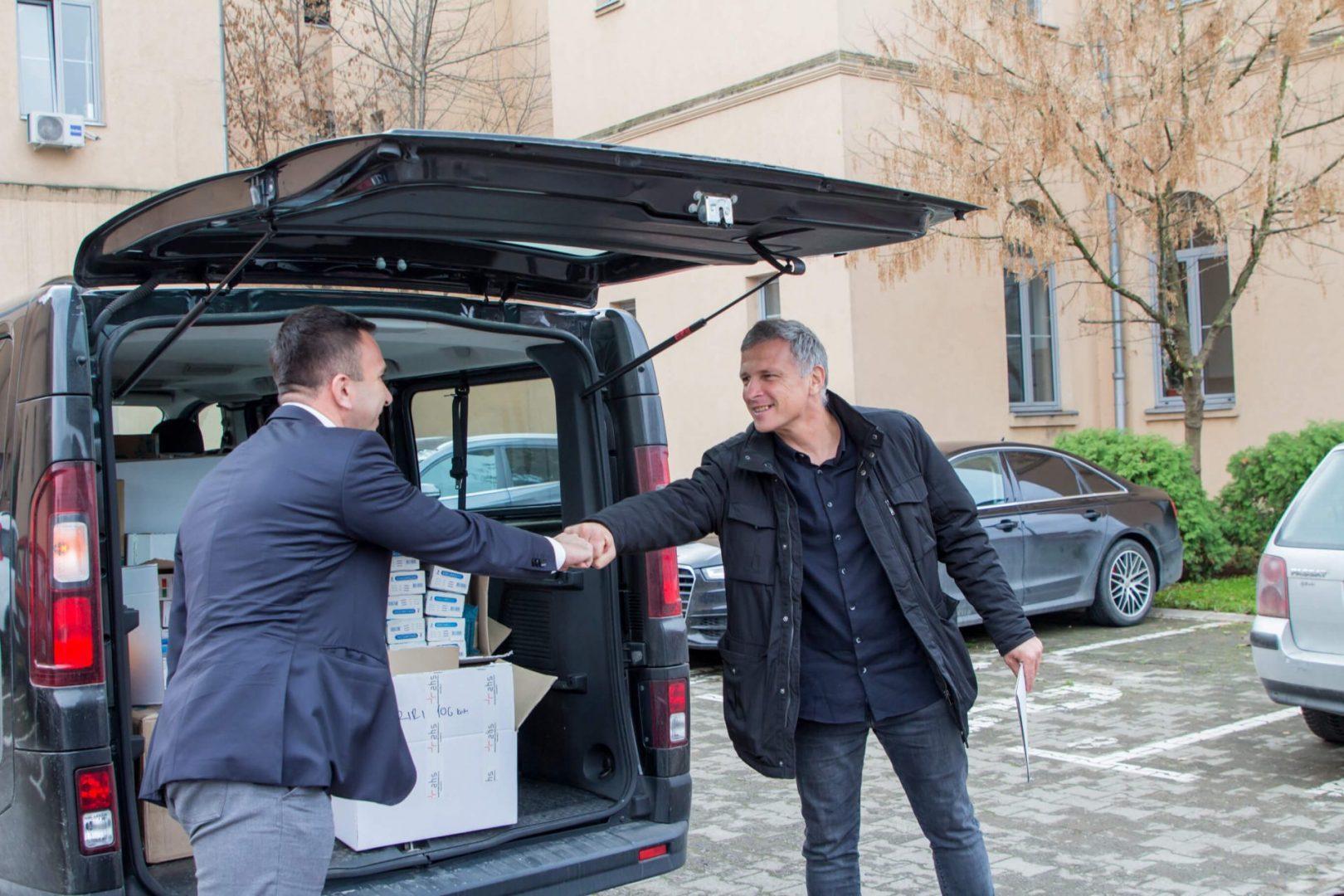 The Social Services for Vulnerable Groups Project continues to provide support in the form of protective equipment, following the first delivery made in July this year.