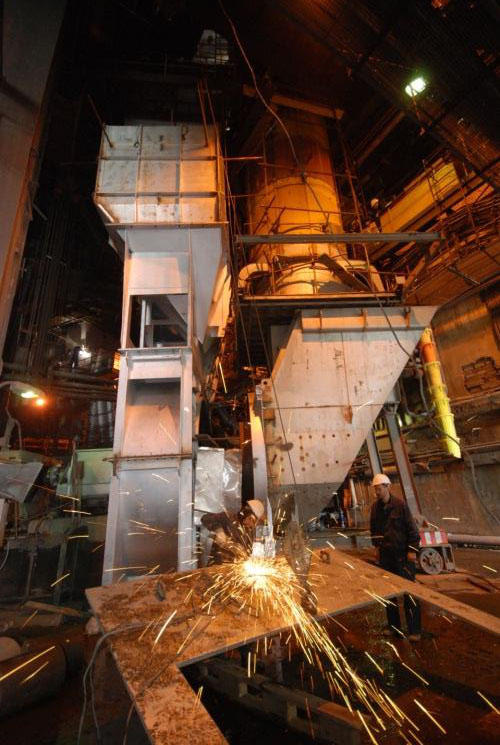 Environmental protection measures in coal-fired power plants
Donor: Federal Ministry for Economic Cooperation and Development (BMZ)
Partners: Elektroprivreda Srbije (EPS)
Project period: 2008- 2023
Energy consumption per unit of gross domestic product in Serbia is four times higher than in Central Europe.
In terms of water and air pollution Serbia intends to implement European Union standards and reduce emissions from power plants.
Project coal mills in the power plant TENT A
The Nikola Tesla A lignite power plant provides 25% of Serbia's electricity supply.
High emissions of harmful particles.
Ash disposal project in the Kostolac A power plant:
Ashes from the Kostolac A power plant, which also uses lignite, are pumped into a landfill near the banks of the Danube using so-called thin sludge technology. They pollute the Danube water and groundwater.
60,000 people live near the landfill and suffer the consequences of air and water pollution.
Renovation and modernisation of the coal mills of the Nikola Tesla A power plant and replacement of the thin sludge technology by the thick sludge technology at the Kostolac power plant.
The coal mills project in the TENT A power plant:
contributed to the improvement of the boiler output of the Nikola Tesla A power plant, which led to an increase in electricity production,
significantly reduced emissions of CO₂, SO₂, NOX and dust at the power plant,
reduced the ash volumes of the power plant.
The ash disposal project at the Kostolac A power plant:
will reduce the pollution of surface water and groundwater,
is beneficial to the health of the population living near the power plant.