Public administration reform is a basis for all subsequent reforms that transform the public administration in a service for citizens and businesses – this was the message from the conference "Better services for citizens and businesses in the era of digitalisation – what does the reform of administrative proceedings bring? ", held on March 22, 2019.
The event was a joint organisation of the Ministry of Public Administration and Local Self-Government and the German-Serbian Development Cooperation Project "Support to Public Administration Reform in Serbia".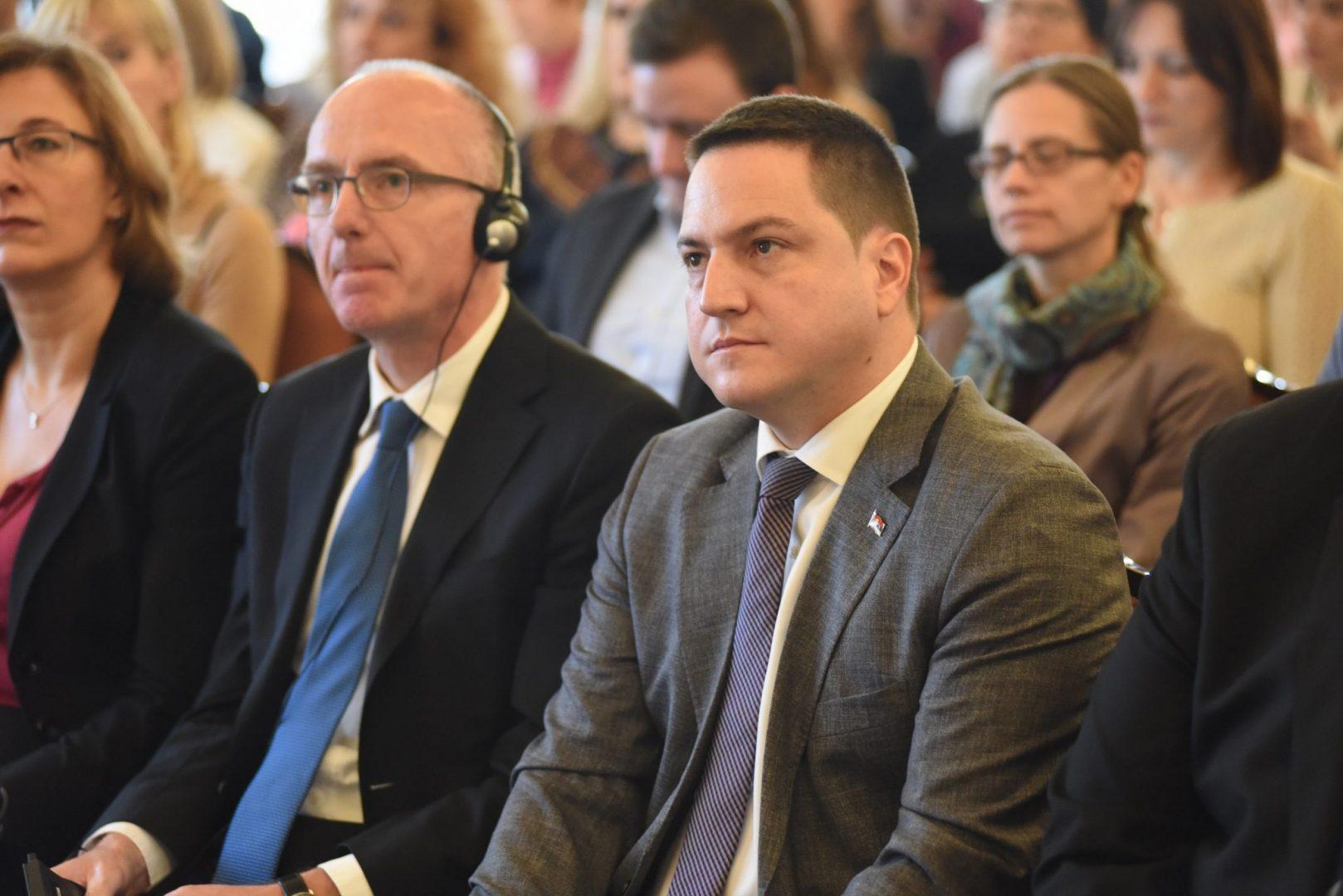 In his introductory remarks, Minister of public administration and local self-government Branko Ružić stated that the first step was the enactment of the Law on General Administrative Procedure, which enabled public bodies to ex officio collect and exchange data on which official records are kept, rather than requesting them from citizens and businesses.
"We no more expect form citizens to act as our couriers, to walk from institution to institution, to wait in a cue for several hours and spend money on unnecessary costs. As of today, we have exchanged 1.4 million data via an electronic platform eZUP, without requesting them from citizens."
The German Ambassador to Serbia, Thomas Schieb reiterated that: "Germany stays committed to supporting Serbia on its path to the European Union; reform of the public administrations stays high on our development cooperation agenda."
Alexandra Hilbig, the leader of the project "Support to Public Administration Reform in Serbia" welcomed the guests to the conference, expressing that it contributes to the ongoing debate about what is needed and what can be done in bringing governmental services closer to its users, to make them easier accessible and more user friendly.
In the framework of two panels, representatives of the public administration, judiciary, civil society organisations, associations, academia, business community and international experts discussed developments in the area of better public services, addressing challenges that citizens and businesses still face in communication with the administration and explore best ways to address them.
The public administration reform envisages higher legal security for citizens and businesses, with the goal of standardised and unified procedures on behalf of all public administration bodies. For example, seven documents used to be required for child allowance application, whereas now only one document is needed.
The new Law on General Administrative Procedure is effective since June 2017 and its application brings optimisation, standardisation and digitalisation of procedures. These improvements make the public administration modern, efficient and in line with citizens' needs.