Business Ideas for Development project is part of the Global Programme "Migration & Diaspora" (PMD), which addresses people of Serbian origin who live in Germany and are interested in starting their own business in Serbia. The project aims at incentivizing economic growth, knowledge transfer and job creation and promotes innovation and sustainable development. The Programme is being implemented by the Deutsche Gesellschaft für Internationale Zusammenarbeit (GIZ), on behalf of the Federal Ministry for Economic Cooperation and Development (BMZ).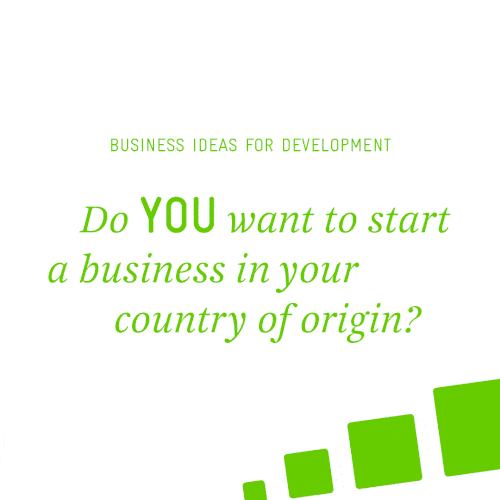 This year, a competition was announced aimed at the realization of business ideas whose business plan and model are already in a more mature phase and can be realized in six months.
We also offer individual support for a successful start of business, which is available in both Germany and Serbia. The project also helps networking with successful entrepreneurs and business founders, potential business partners, networks and incubators, and helps find other sources of funding and/or potential investors.
People whose business ideas are selected in the competition are given the opportunity to cover travel expenses for research, market analysis in Serbia, marketing, legal and other services with a 7,000 euro grant. The deadline for applying to the competition is March 13, 2021.
The Programme Migration & Diaspora  within the German Development Cooperation supports our people from the diaspora whose business ideas contribute to development in Serbia!