Inclusion initiative held its final conference on January 17, 2019 at Dom omladine. Partners but also beneficiaries form seven municipalities took part in summarising impressions and achievements of the project.
The Initiative worked with 1214 beneficiaries, out of which:
448 received further qualification
356 were supported by physio-social measures
236 have been employed
36 small and medium enterprises were supported in job creation for returnees and other vulnerable groups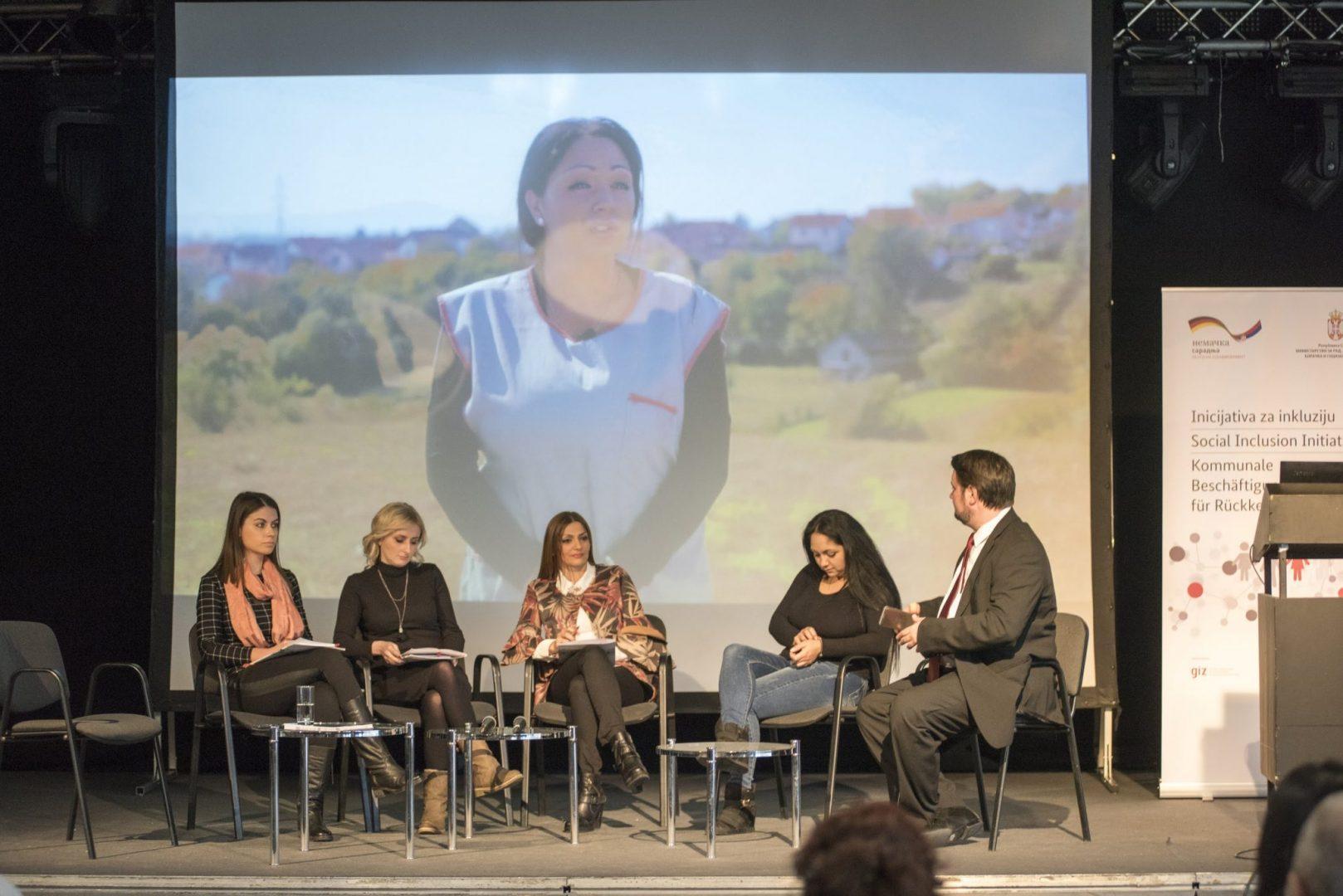 The event was opened by a children choir and featured panel discussions with partners and beneficiaries. It also showed videos stories of people – who started to work as a home care for elderly, at the waste collection site or now grow their own fruits in greenhouses.
These jobs represent results of successful project ideas – how to improve employment prospects of vulnerable persons. A total of 33 proposals were sent. Going through transparent and criteria led process, seven most successful and sustainable projects were selected: Požarevac, Arilje, Sokobanja, Kučevo, Novi Pazar, Bečej and Mladenovac.
The second step was implementation of project ideas. They were tailor-made to address economic and social circumstances of every municipality. Arilje and Sokobanja are, for instance, known as agriculture regions, so the project focused on the purchase of production equipment – trimmers, green houses and tractors, thus helping farmers to work more productively.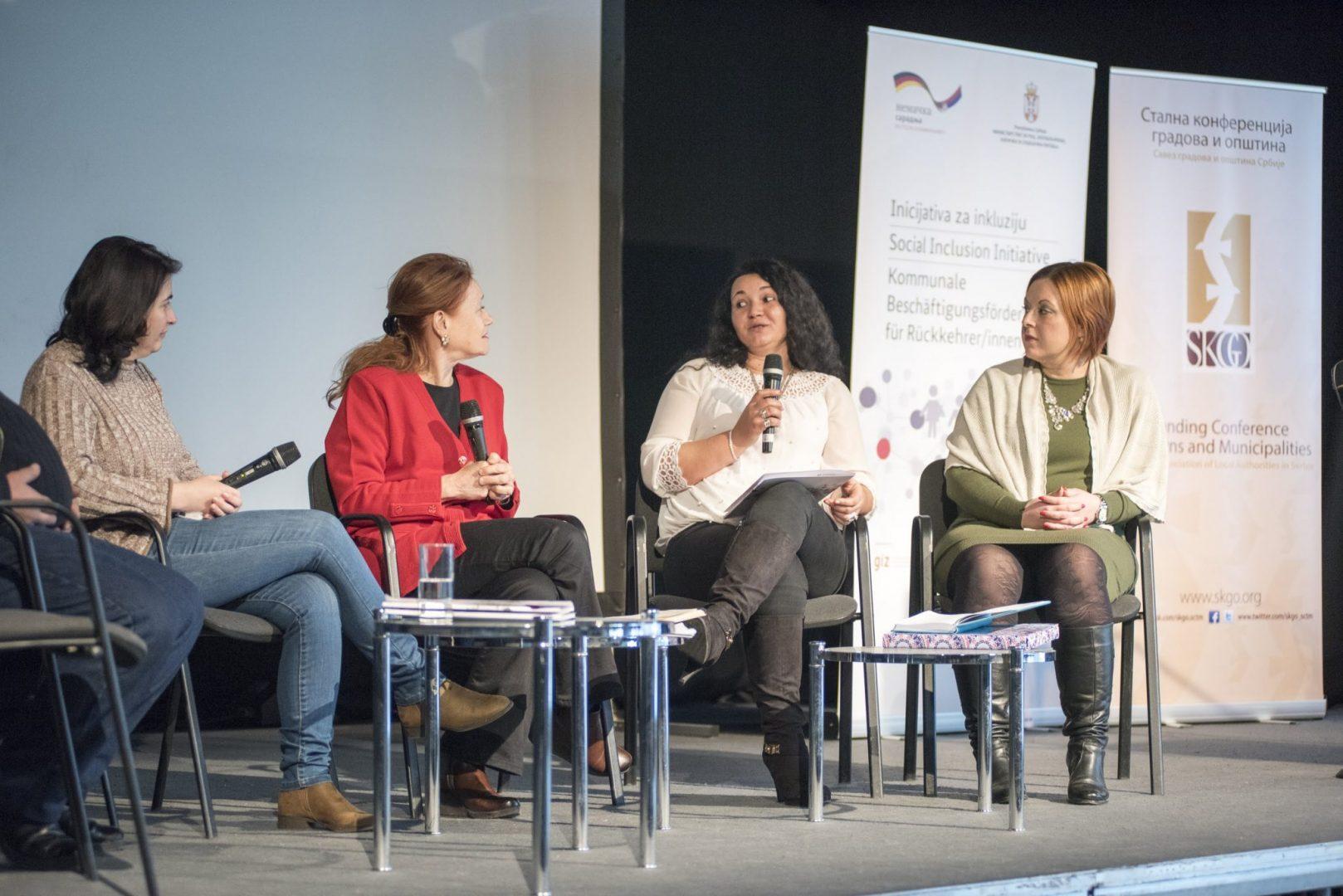 Numerous other activities, such as employment subsidies, trainings, internships, psycho-social support and entrepreneurship fairs enabled people to gain information and skills and have access to employment that would otherwise be out of their reach.
The unique approach of the Inclusion Initiative lies in the diversity of implementing partners – every project is implemented by a joint team work of municipal authorities and local institutions such as National Employment Service, Center for Social Work, civil society organisations and regional development agencies.