The Center for Advanced Economic Studies (CEVES) held a conference and exhibition entitled "SME of Serbia 2030: MSP100 Expo" on June 1, 2022 in MIND Park in Kragujevac. Even though SMEs in Serbia, as well as in other countries, are the backbone of the economy, having a share in the production of the business sector, excluding agriculture, of some  60% (EUR 14 billion), they still do not enjoy the level of attention and support as large enterprises.
The event was held as part of a two-year dialogue conducted by CEVES within the "SDGs for All" Platform, with some of the key Serbian entrepreneurs and other stakeholders on the needs of the Serbian economy and in order to identify and launch initiatives that will contribute to achieving this vision by 2030. The "SDGs for All" Platform is supported by the Governments of Germany and Switzerland, and implemented by GIZ within the "Public Finance Reform – 2030 Agenda" project.
The conference was opened by Kori Udovički, President of the Management Board of CEVES, who, during the introductory panel emphasized that initiatives are being launched today by the SME representatives, who are teaching us how to create a better economic environment. "We are not here because these companies need help, they are already winners here. We, Serbian society, need these entrepreneurs, because there are too many companies that could have been winners, and yet they are not. Something has started to change though, there are good initiatives that affect the attitudes of the state, but we still have a problem with the economic environment, especially towards small and medium enterprises.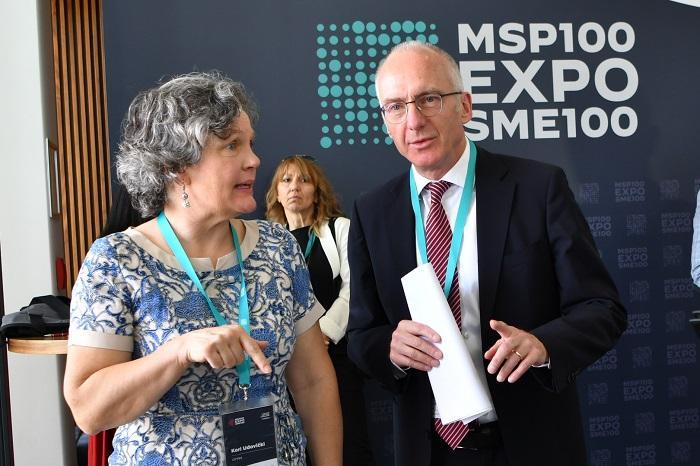 "I am impressed by what I have seen here and by such a large number of successful small and medium enterprises. They represent development potential because it is the private sector that contributes to achieving the goals of sustainable development. There are currently 400 German companies operating in Serbia, employing 75,000 people, and it is important that cooperation has been achieved with local small and medium enterprises, and this is a very significant step because only through cooperation with local communities can we contribute to Serbia's development, emphasized the German Ambassador Thomas Schieb.
The Ambassador of Switzerland, Urs Schmid, stated that his country is a long-term and dedicated partner of Serbia and provides support in encouraging sustainable development.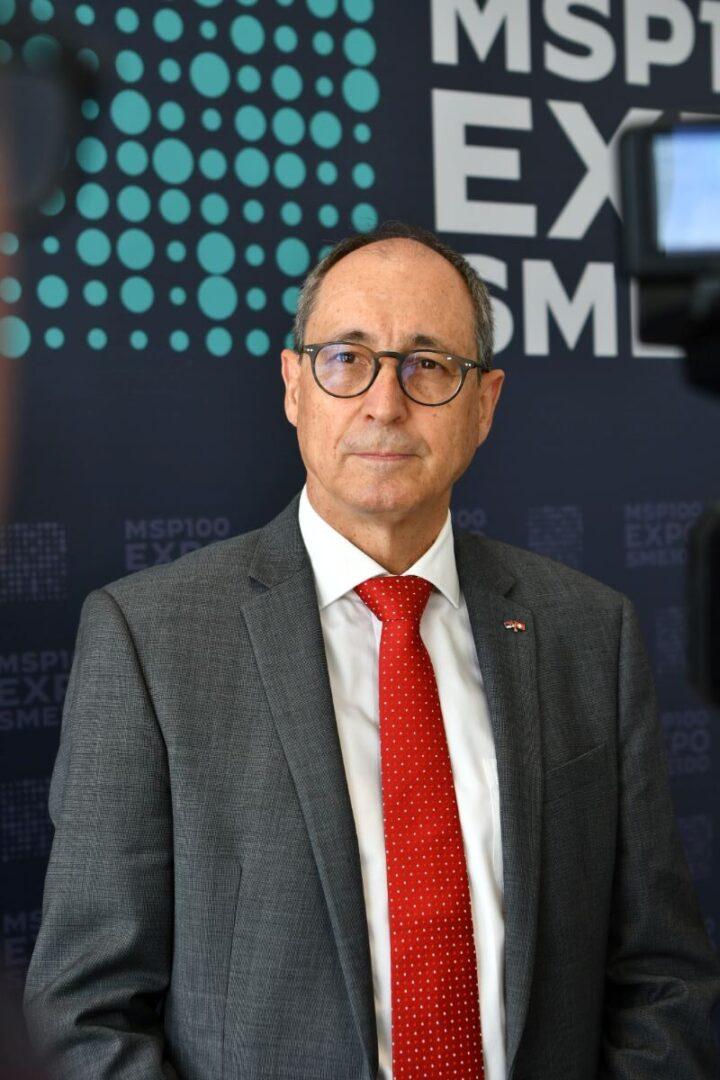 "The private sector, especially small and medium enterprises, plays a key role in the process of transformation towards a circular and inclusive economy in Serbia, and we believe that it will continue to develop," pointed the Ambassador Schmid.
At the conference, some major systemic challenges, bottlenecks and policies that harm SMEs were discussed at 3 round tables and 2 panels, including the fact that SMEs are not exempt from paying income tax on investments, unlike large enterprises, as well as the lack of adequate institutional support in international financial transactions, which is not common in other countries in the region.
The exhibition presented the leading domestically owned SMEs in Serbia, companies whose direct export of their own products and services in demanding markets reaches a value of more than EUR 1 million in the last few years.
Among the guests, panelists and moderators there were the President of the Serbian Chamber of Commerce Marko Cadez, representatives of the Serbian Development Agency, EBRD, Irish IDA, experts from the German Mittelstand, Slovenian entrepreneurship and representatives of successful domestic SME champions.